You surely know that backlinks are very important for ranking. Our local SEO tool for backlink checking – Link Harvester is easy to use and will give you insight into who is referring to your competition and how they benefit from it. This allows you to focus on getting the key backlinks that will help you get ahead of your competitors. You can even steal backlinks with our exclusive lost link data.
Google and other search engines track these information, and the websites that get the most links and authority appear higher in searches related to their content.
The effectiveness of backlinks is also helped by the fact that it takes very little effort to get them. If a website publishes quality and relevant content, other websites will want to backlink to it to increase their authority.
Let's say you search for "news" on Google. There are thousands of news websites, and more are being created every day. However, several of the same websites always appear at the top of the search.
This is because these websites are known to be of high quality and highly authoritative. One of the main ways to achieve this authority is by collecting relevant backlinks.
Your main competitor's website will probably have a lot of organic backlinks. Smaller websites want to link to authoritative websites because it makes them look better and more trustworthy.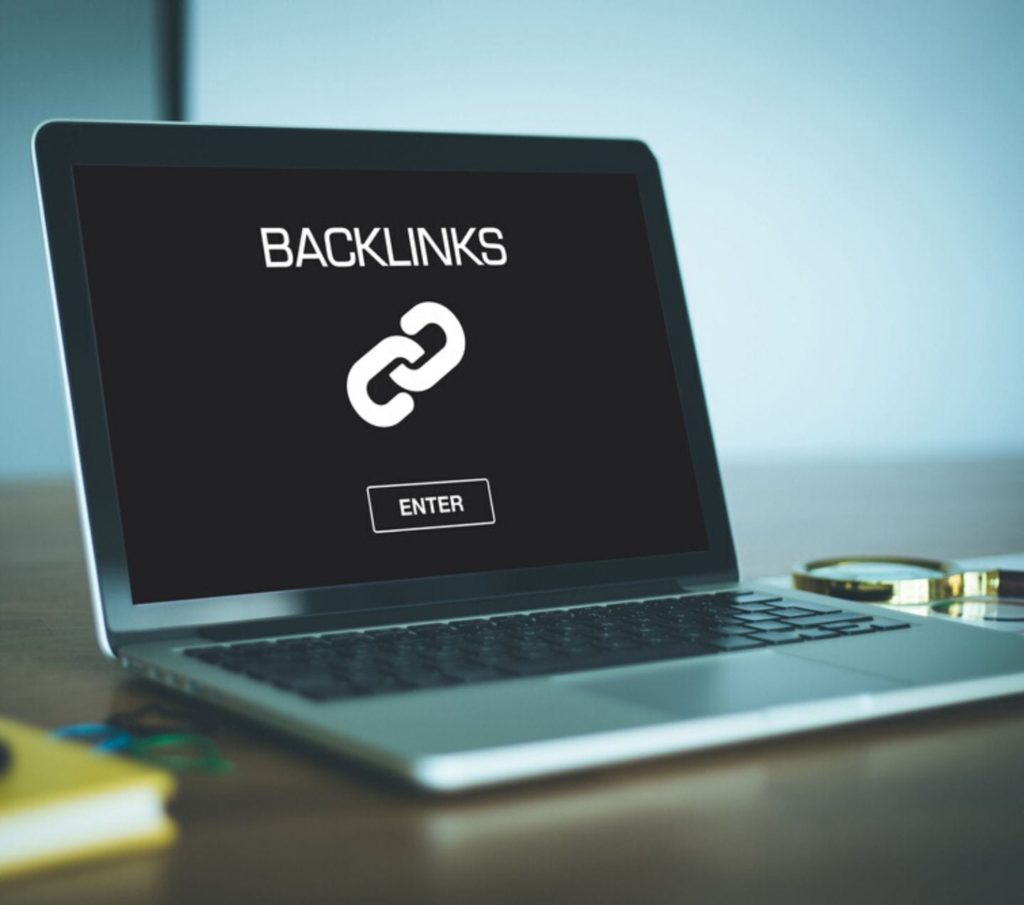 So backlinks are a two-way relationship; if used correctly, they help strengthen the position of linked websites in the search rankings and help build the reputation of smaller websites as trusted sources of information.
If you want to compete on the same level as these authoritative websites, you'll want to emulate their backlinks… but it's impossible and impractical to track all the backlinks your competitors are getting manually.
This is where a backlink checker is important. Backlink Checker automates the process of finding backlinks to key competitive websites, allows you to monitor websites to be notified of new backlinks, and more; for example, you will find out what percentage of these links are links with the dofollow flag.
The best backlink checking SEO auto tools also have historical and lost link data. Historical data will allow you to view backlinks that a website had in the past but have been removed. Link Harvester a key contextual tool that will help you identify backlinks that your competitors consider to be of poor quality and help you avoid creating such backlinks.
Lost link data allows you to find out where a backlink used to be on a website but is no longer accessible. This presents an opportunity for you because it means you can tailor content to that backlink.
When the website goes to fix that lost link, it will see the relevant content on your site and use it instead of the old backlink from your competitor's website. That's an easy win for you and your search metrics.
If you've neglected to research your competitors' backlinks, now is the time to start. Effective use of Link Harvester allows you to analyze where and why your competitors are successful on an intimate level.

How to analyze optimization results?
Anything that cannot be measured cannot be managed. Of course, this sentence also applies to SEO. It is important to find out what effect website optimization has on traffic (on the number of customers, on the conversion rate). SEO link tools such as Toplist1 or Navrcholu2 are usually sufficient for traffic measurement. They can make graphs on which you can monitor the overall development of traffic, where people come to the site from, how much time they spend on it, and so on. However, the condition for their use is to place the code on every page of the website. If users come from search engines, it is not overwhelmingly on the start page.
However, what SEO link tools cannot measure is the number of customers and conversion rate. Only a thorough analysis of the server log file can do this. From it, you can find out how the customer got to the website (whether it was through successful optimization), whether the visitor obtained in this way returns regularly, what is the conversion rate of individual keywords entered in search engines, and similar things that are necessary for a proper SEO evaluation.
There are a number of tools for analyzing the server log file. Among the most famous are Awstats1, Analog2, WeblogExpert3 or WebTrends4. Personally, I use the Weblog Expert program to analyze the log file (a trial version is available for free) and combine it with daily viewing directly into the log file. For each customer, I try to find out how they got to the website, if applicable what keyword the yentered in the search engine (the file confirming the order can be viewed in the WeblogExpert program). I enter all these words into the search engine and check the position of the servers optimized by me. If the website optimized by me is behind the competition in the search results, or somewhere on the second page, I try to move the word up.
You can and should use Link harvester to monitor the websites that are linking to you. The main benefit of monitoring these backlinks is that you can identify poor quality backlinks and remove them quickly and efficiently.
This is important because if you allow unattractive sites to backlink to your site, you will lose authority, search relevance, and in the worst case, your website will be penalized.
Backlink checking programs maintain a comprehensive index of web pages and can identify backlinks in the content of those web pages. It's important to choose a backlink tracker that has a comprehensive index, otherwise you won't get an accurate picture of the backlinks your website has earned. Another critical use case for Link Harvester involves using it as a competitive analysis seo reporting tool. Competitive analysis is of course very important for building your website's brand and reputation.
A chrome SEO tool for backlink checking will help you achieve this goal by showing you important information about the backlinks your competitors are getting, and more importantly, how they're responding to those backlinks.
Backlink checkers vary in the amount of detail they provide. Most of them will give you basic information and then it's up to you how you interpret it.
Take a deeper look at each competitor's backlinks
When you're researching your competitors' SEO, you'll want to know which links have real value. Assess the quality of each link by viewing its domain rank, URL rank, anchor text, "new" or "lost" status, dofollow/nofollow status, and more.
The tool evaluates backlink data thanks to various metrics, embedded link previews, and other features for the most interesting links.
Choosing the right backlink checker for your website
The first step to improving positions in search engines through backlinks is of course to be aware of their influence and use this knowledge in competitor research. However, you still need to be aware of how you work with information about your website's backlinks or your competitor's backlinks.
These are two completely different use cases and will therefore require different approaches and different tools. The only thing worse than not using a backlink checker is using it poorly and ineffectively.
There are dozens, maybe hundreds of backlink checking tools out there. As mentioned, most of them are free and basic SEO tool kits. They are intended for ordinary users. For example, someone who runs a hobby blog and is curious about the backlink performance of their website or competing blogs.
Unfortunately, when you're trying to build a brand or an authoritative website, these free review tools won't help you. They won't give you access to the tools you need to grow significantly. For marketers and entrepreneurs, a premium backlink checker will be the right choice.
The difference in features between a premium backlink checker and a free backlink checker will be like night and day. But not only will you have more features, but you'll also have a more personalized experience. This can be achieved through personal notifications, profiles and other options.
You should also question yourself If you want a backlink checker that can identify new competitive links in 1-2 days but has a smaller index overall or do you prefer to use a backlink checker with a comprehensive index but a much slower link search process.
How to get quality backlinks?
All backlinks are not equal. Some are more valuable than others, some are completely useless, and some can even be harmful. So how are you supposed to recognize them?
We have counted at least 12 factors that determine the quality of backlinks and their ability to transfer authority and value to other sites, which is referred to as link equity or link juice. Here's what you should do when building a good link profile:
Watch how the Google PageRank algorithm works
Look for the highest quality websites
Search for relevant websites
Look for new link sources
Add links to the main content of the website
Change anchor texts
Put anchor texts in context
Choose dofollow instead of nofollow links
Make sure users click on your links
Keep linking to important pages
Prioritize editorial backlinks
What backlink building methods do we not recommend?
Even now, in the short term, spamming methods and so-called black-hat methods that can temporarily help you improve positions and increase traffic. These are methods that are against the rules and can cause the site to drop from the index or lose organic traffic. These methods are:
mass registrations in catalogs and massive publication of duplicate articles across various free portals or PBN networks,
mass spamming in the form of comments and reviews,
using automated systems for building trackbacks and pingbacks,
hiding links from users ("invisible content and links for the user that is normally accessible to robots ").
Want to get better insights of your backlink profile? Start now with our Link Harvester!
Link Harvester - How to use?

After opening the local SEO tool – Link Harvester, enter a valid domain or URL into the main search window. Before proceeding let us also explain how to input the URL correctly.
The most common input types you can use are:
Root domain – example.com
Subdomain – subdomain.example.com
Exact URL – https://example.com/blog/blog-post
Path URL – https://example.com/blog/
Please remember that "example.com" is not the same thing as "www.example.com" or "https://example.com". After entering the input press the green button "Harvest links ".
Before clicking on the button, you can also choose If you would like to get "fresh" or "historical links". By clicking on Fresh option…By clicking on Historical option…
Next to the search button, you can also see the option "get deleted links ". Let´s say we do not tick this option for the beginning.
We input the domain of "tesco.com ". Below the search bar, we can see now various data. On the left side, we see Topical trust flow (you can find the details about what does this information mean in our previous guide). The trust flow indicator shows us also the characteristics of the websites, where are the backlinks located. In our case it is:
Shopping
Recreation/ food
Society/ people.
This information helps us understand the nature of our "partner "sites, which is very useful also for building the marketing and link building strategy.
The number next to it shows the amount of the backlinks.
On the right side, we see also Citation flow and Referring domains index put into simple graphs. These terms are also explained in our previous guide.
Next to it, we can see very important data about our links – anchor texts. Anchor text represents the visible part of a hyperlink. The text that is displayed to us before redirecting to another page or category of the e-shop.
From the SEO point of view, it is important that the anchor text contains the keyword for which you are optimizing in the right context. That is why anchor texts have huge SEO potential. Optimizing them costs you nothing but your time.
A pie chart also shows the number of backlinks.
Below the table, we see some additional data containing the number of:
External backlinks
Referring domains
Referring IPs (it is usually lower than referring domains because there can be more domains located on a single IP address)
Referring Subnets.
And now we are getting to the most important part, which is actual list of all the backlinks (in our case – active backlinks).
The metrics are based on Majestic database. Citation Flow (CF) and Trust Flow (TF) are the most important metrics for link evaluation (TF). On the left side of the table, we see the title of the page and URL address. Other metrics are as following:
Out domains external
Out links external
Out links internal
Anchor text
Under each URL address, we also see the primary language of the website indicated in the blue color (en – english, ru – russian, de – german…). Next to it, the URL address can have also nofollow tag.
The term nofollow is used in connection with links on the website, where it performs the function of an attribute. It informs search engines that they should omit the given link from tracking (indexing) – not to include it among the parameters for evaluating page quality and placement in SERPs.
The original purpose of using nofollow was to make the work of search engines easier and to limit comment spam. A nofollow link may not be trustworthy, useful or otherwise valuable because the website creator usually has no control over it. It is usually inserted by the user on the site, typically in comments under a post or in a discussion, guestbook, reviews, forum, etc.
You can also sort the metric ascending or descending by clicking on the arrows.
Another red tag could be DEL, which means deleted backlink.
You can click on each of the URLs and it will open in a new tab. If the backlink was not deleted, you should be able to find searched link under some of the anchor text on the opened webpage.
Next very important option is a download button, located at the top of the page, next to the search bar (blue). The download is very easy, just one click away. It allows you to export your backlink analysis into PDF file and use it whenever necessary. Just do not forget, these data are constantly changing so it might not be valid a week later.
Now, let's get back to "deleted links" option. If you want to see also the backlinks, that once lead to your page but not placed on the domain anymore (for whatever reason), tick this option and you will get even larger list of backlinks.
Do you want to try this SEO tool?
Register now in our app, and boost your website.