Deep Analyser is our unique tool developed by the founder of KW Discovery, Robert Paul. It performs a deep analysis instead of the first 60 search engine positions, which a typical tool would show you. This tool goes up to 500 positions deep, which is unique in the world. So, if you have a new keyword that you are just starting to optimise, you can add this word to the Deep Analyser tool after setting up on-page SEO. Usually, after a few days, when the Googlebot visits your website, the keyword already ranks within the first 500 positions when Google Rank Brain already noticed your content, and you can monitor the SERP development of your selected keywords in such depth, from 1 to 500 SERP. This is also useful because you can see how practical individual optimisation tasks are. You can then better evaluate the steps needed for the most effective optimisation of your keywords.
The following tool Deep Analser is precise and unique among all the SEO tools you might have encountered so far. We recently showed the Rank Tracker tool called SERP Tracker, which can show us the positions of the keywords we entered for our website up to position 100 in SERP searches.
Deep Analyzer goes really deep and can analyse the position of the selected keyword up to position 500. Since it can search positions up to so many SER positions, the number of keywords is currently limited to 5. So, let's show it step by step again.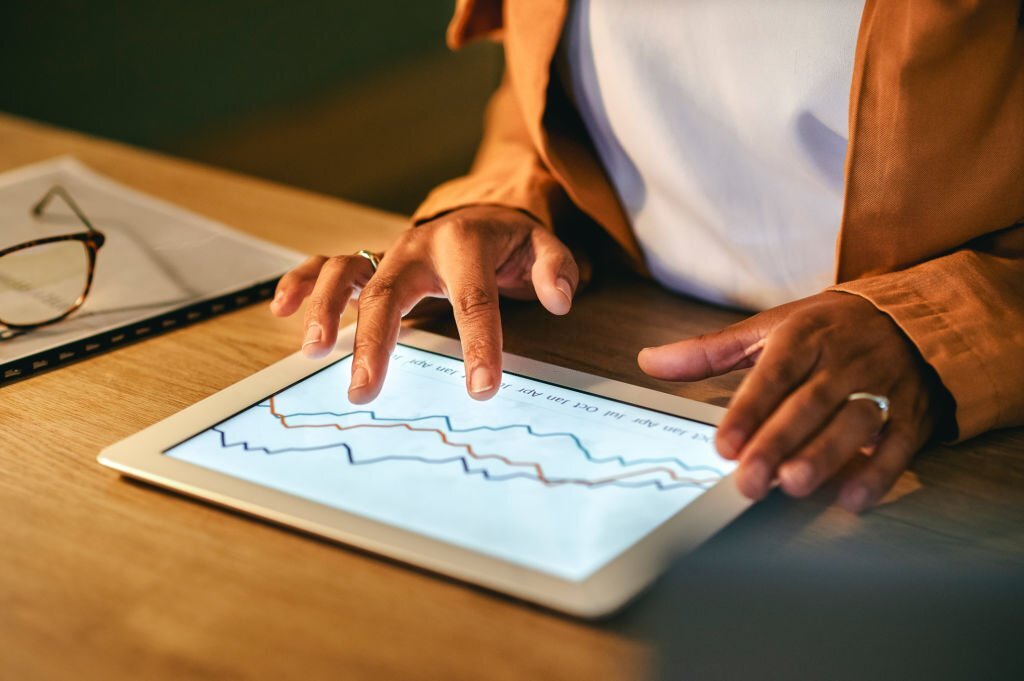 DEEP Analyser - How to use?

We open the tool, and in the middle of the page, we see a search window. In this window, we enter the website we will optimise. By clicking "Add checked position", we enter our domain and click the blue "create" button.
We have thus created a tracked website and can start setting up our main keywords (without them, the tool is not in progress). If we know our most important keywords for deep tracking purposes, we will add them gradually by clicking the green "add keyword" button.
In the opened window, enter the desired keyword (you can add up to five keywords per website). Set the desired country and the language of your optimisation. After entering the keywords, click the yellow "refresh now" button to obtain the results. You can also choose the desired time period for tracking a given keyword (1 day, one week, two weeks, one month). You can also refresh your keyword analysis anytime.
After refreshing the search, you should be able to see the results. Next to each of the input keywords, you see different data:
Average position
Volume
Time scale
Best position
URL
Updated time.
The average position talks about the positioning for the given keyword in search results based on the time period chosen in the beginning. Now, you can know how to optimise your website for specific keywords and see If your positioning is improving in time. Our Deep analyser tool can show up to the 500th position, which is unique among tools of that exact nature. Compared to our other tool – Rank Tracker- it is more suitable for tracking keywords deeply in search engines. It is also better for rank-checking the new keywords or the keywords with super high competition. That is why it currently has a limit of up to five keywords, and the usage of the credits is higher. On the other hand, if you need to track many keywords, Rank Tracker is a better choice, but the maximum showed position is 100.
The column with "volume" data shows us how many people search for the given keyword (also based on the set location and language).
Next, data about the results in specific time periods appear after some time of continuous tracking. In the column "BEST", you see the highest position achieved so far and "updated" shows you the last time our tool checked the Google SER position.
You can also sort the order of given keywords by clicking on the rows next to "Position" and "Volume". You can also export the keywords through .CVS format or create the notification e-mails by clicking the blue button "Notified via e-mail".
Below the table, you can see the charts, where the positions are visually shown and divided by colours.

How do you choose to search for Deep Analyzer results on mobile or desktop?
You can switch between mobile search and desktop search engine settings by quickly clicking on the mobile or desktop window buttons. Remember, whether you use the desktop or mobile settings for SEO optimisation affects you.
Desktop versus mobile research. What's the distinction?
Regarding desktop versus mobile research, the main distinction lies in the device used to access the internet and how users interact with these devices. Here are some of the key differences:
Screen Size
Desktops have a larger screen compared to mobile devices. This significantly impacts how content is displayed and how users interact with it. Websites may have to be designed differently to accommodate these differences.
User Interface
The way users interact with desktop and mobile devices is different. Desktops use a mouse and keyboard, while mobile devices are operated by touch. Websites and applications should be designed with these differences in mind to provide a good user experience.
Connectivity
Desktops are usually connected to the internet via a stable wired or Wi-Fi connection. At the same time, mobile devices often rely on mobile data, which can be slower or have a less stable connection.
Usage Patterns
Mobile devices are often used on the go and for quick, frequent sessions, while desktops are used for longer, more intensive tasks. This influences the kind of searches and activities users undertake on these devices.
Local SEO
Mobile devices often enable location services, allowing more location-based search results. This is important for businesses looking to attract local customers.
Loading Speed
Websites often load slower on mobile devices compared to desktops. This is why optimising websites for mobile use is important to ensure fast loading speeds.
Voice Search
Mobile devices are more likely to be used for voice searches since they have personal assistant software like Siri, Google Assistant, or Alexa.
Mobile First Indexing
In terms of SEO, Google has shifted to mobile-first indexing, meaning it primarily uses a website's mobile version for ranking in search results. This emphasises the importance of having a mobile-friendly website.
Because of the location-tracking capabilities of search engines, GPS technology is crucial for mobile search engines. Location tracking is also performed on desktop devices but is slightly less critical. PPC (pay-per-click) adverts in mobile search engines determine the value of the lineup of websites in Google or other search engines that are being used.
If you want to target keywords linked with various mobile applications, you must concentrate on mobile optimisation. This is because Google considers the mobile device's operating system when displaying the most relevant search results. As a result, when the term or phrase has a solid app-oriented intent, search engines will provide software packs that are compatible with the device you're using to search these keywords, with Android and iOS being the most common options.
Our SERP Tracker tool, as well, can really give you valuable insights into the progress or actual situation of your optimisation. If you want to win in the never-ending competition game and rank higher, try our method and give the best rank checker tool ever!
Do you want to try this SEO tool?
Register now in our app, and boost your website.