In our next tutorial, we will show you how to use the very useful but simple Batch analyzer tool.
This is a website analysis SEO tool and its ideal for those who need to analyze a website or multiple websites at once and get relevant and valuable results that are optimal for use when comparing results.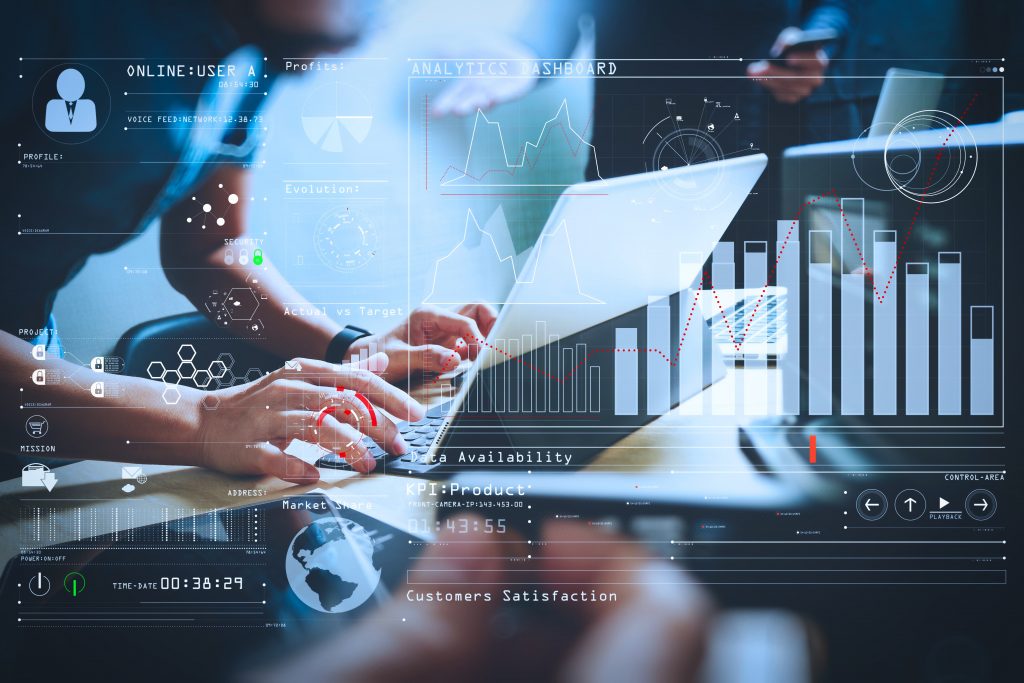 Batch analyser - How to use?

So let's show the tool in practice. After clicking on "Batch analyzer", a window will open where you can enter up to 200 domains.
Of course, it is not necessary to enter a larger number, the tool also works when analyzing only one domain. Such an analysis can be very useful in case we just need a quick overview of some data related to the page we are going to optimize.
But primarily this tool was designed to provide a perfect overview of several domains, and nowadays it can handle up to 200 of them.
So let's enter four domains for example: tesco.com; aldi.co.uk, sainsbury.com, asda.com.
Let's click on the green "analyse" button. Now we can see the results table. The first column contains a list of searched URLs. Other data that we see are:
Trust Flow (TF)
Citation Flow (CF)
Facebook Shares (FB)
Page authority (PA)
Domain authority (DA)
Spam score (SC)
Spam score index (SCI)
Referring Domains (RD)
Referring Domain Index (RDI)
LPTS Index (LPTS)
TF – It is an indicator representing the trustworthiness of a website. It is one of the link building tools for seo from Majestic.com. In addition to quality content, relevant keywords and backlinks, you can increase it with innovative news on a current topic.
CF – It points to the influence of your website (URL), how it affects the content and link building of other sites. You could also say that it also rates popularity based on how many other sites link to yours. Values for both range from 0 to 100, with a higher value being better.
FB – Social media is designed to facilitate mass sharing. And since sharing increases the visibility of the content,  social media affects SEO indirectly but in huge manner. If a lot of people share your content on social media, more people will link to it, and links ARE very important SEO ranking factor.
PA – This metric was also developed by Moz. It predicts how well a particular page will rank on search engine results pages (SERPs). Scores range from one to 100, with higher scores indicating greater ability to rank. Unlike DA, it focuses on the evaluation of one specific page. Tracking the authority of each of your pages can be very helpful in determining which marketing strategies are working.
DA – This factor determines where your website appears on the search engine results pages (SERPs). It was developed by SEO agency MOZ as a follower of the Google PageRank metric. It measures the strength of entire domains or subdomains. It consists of various signals that indicate that a website is of high quality and trustworthy. However, the foundation of domain authority is your website's backlink portfolio.
SC – Analysing the spam score is a great way to identify spammy backlinks that could hurt your rankings. If you're not sure how to tell if a referral domain is spam, check if the link text is related to the content on your site. If it looks like a spammy part of your email and contains incomprehensible content, it's probably spam.
Once you identify these links, you can contact the website and request their removal. It's tedious, but it might work in some cases. Dissociating yourself from these links is a more realistic option, which essentially tells Google to ignore these backlinks.
SCI – When the text appears to be just a citation of keywords rather than a useful piece of content, the spam score index is high. Keyword stuffing is the overuse of the same word. There should also be no meaningless words or constructions. These indices determine the text's quality level, which can be easily identified using special seo crawling tools.
RD – The number of different unique web pages that link to a particular page or site. A high number of referring domains correlates with a higher ranking in Google.
RDI – Focus on URLs with the highest number of referring domains. This type of site obviously attracts backlinks. Be careful if there are many links to your site, but from a low number of referring domains. Check that the link to you is not somewhere in the footer of the website and that it cannot harm you.
LPTS – This index calculates how difficult it is to rank in a specific position. The higher it is, the more difficult it is to compete with the URL (minimum = 0; maximum = 100).
The colors in individual columns indicate the score (green – best score, red – worst score).
This SEO link tool has a few more added features. Next to the main search field, we also see the "Upload from file" function. This function allows us to upload a file in .csv format; .txt or .html. If the file selected by us contains data with a maximum of 200 domains, it is sufficient to select the file in the explorer and simply insert it into the search. Subsequently, the Batch analyzer will give us a clear table with data for comparison.
By clicking on the "clear list" button, we simply delete the inserted domains.
After clicking on "download PDF", we get the data in PDF format, arranged in a clear table. Again, in this case, the instability of the given results should be taken into account, as these data are constantly changing.
In what situations can we apply it? I can think of several.
Before removing all inlinks and removing them completely, we export the list of URLs and pass them through the Batch Analysis to determine whether these URLs are receiving inbound links from other domains, taking advantage of them, and making a redirect to not lose that authority. It's also possible that the 404 is recent and the URL is still positioning for something, in which case we could use a similar strategy to see if these keywords have a place on our website and redirect the URL to prevent losing them.
The client sends us a list of URLs that will be excluded from the website because they no longer exist or the product has been discontinued. We can run this list through the quick batch analysis tool to see who had traffic, who was positioning for something, or who was receiving links, and then act on it.
We're going to remove a few URLs for various reasons, and we need to see if any of them have traffic, keywords, or links.
There are numerous other reasons! As an SEO, you will eventually come across a list of URLs that you will need to do a website analysis, and this SEO reporting tool help you do so quickly.
Do you want to try this SEO tool?
Register now in our app, and boost your website.